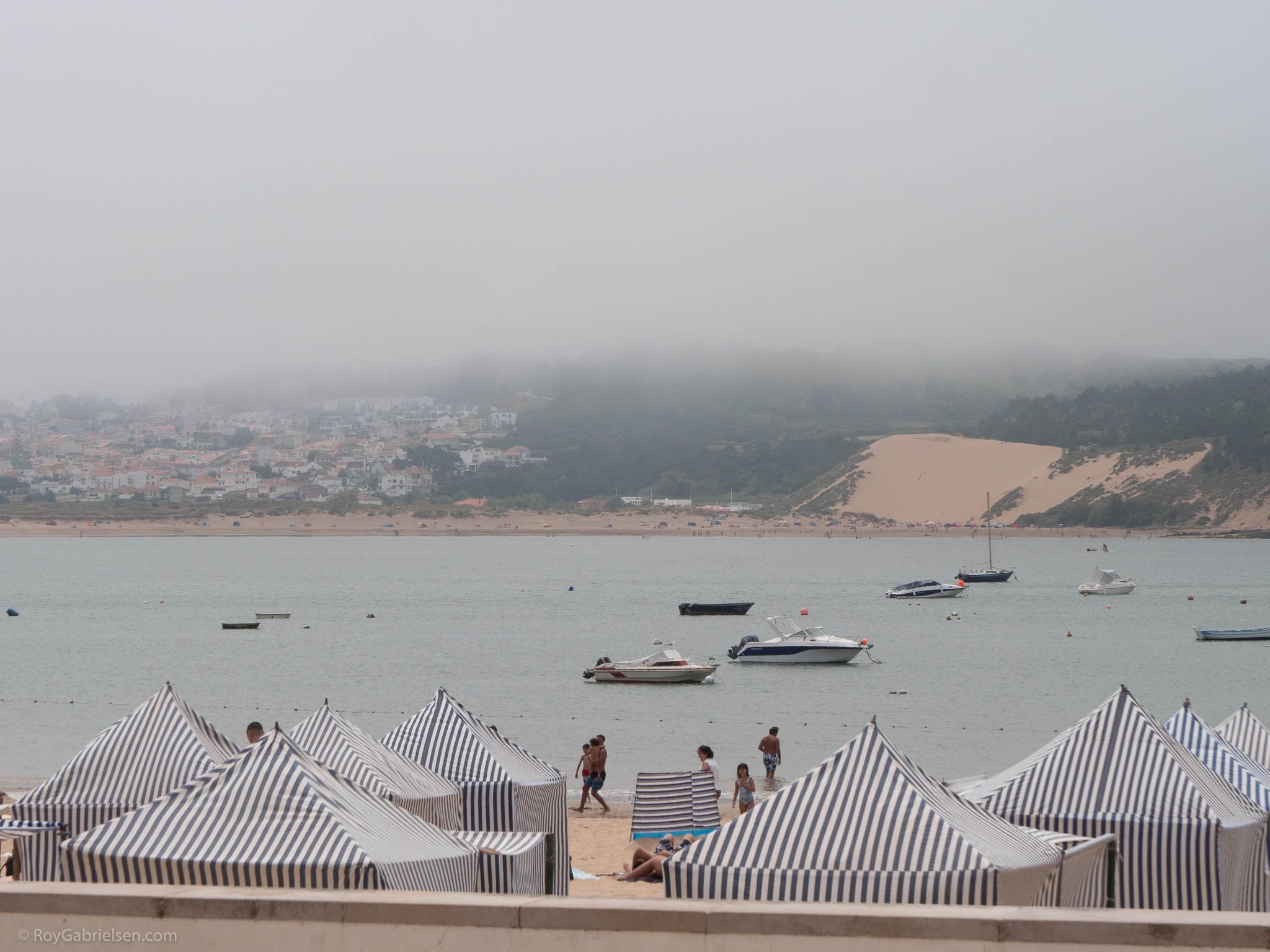 For some time it has been colder in São Martinho do Porto and other places at the Silver Coast – than other places like Lisbon and Algarve.
For some time it has been a cold wind from north-west, that make the temperature lower. On the very hot days this wind is nice.
Today it is no wind, and then we see the fog at the coast line. So, – still colder than Lisbon without the wind..
Beach life without sun – can still be a good life..