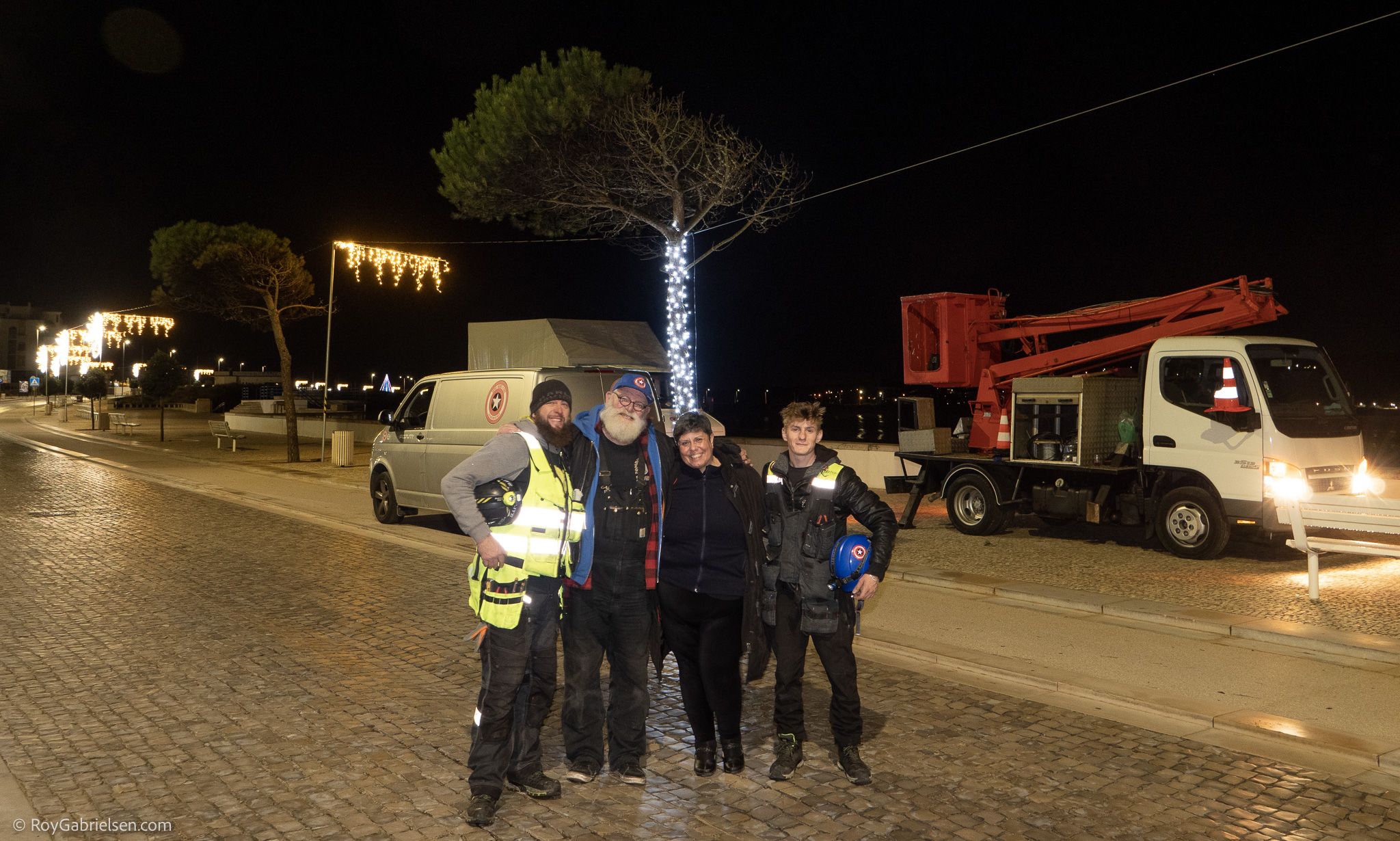 Be light, – and it became light … because Pedro and his team had been there.
Finally, the beach promenade in São Martinho do Porto came to light. Despite some small obstacles, light came on. Now we can enjoy having a Christmas atmosphere – as it usually is – along our nice beach promenade.
On Sunday night, much of the installation was completed, and when you read this it should be light.
The picture shows; Pedro Machado, Michel Ledermann, Anita Bravo and Dylan Lerendu.
Photo by RoyGabrielsen.com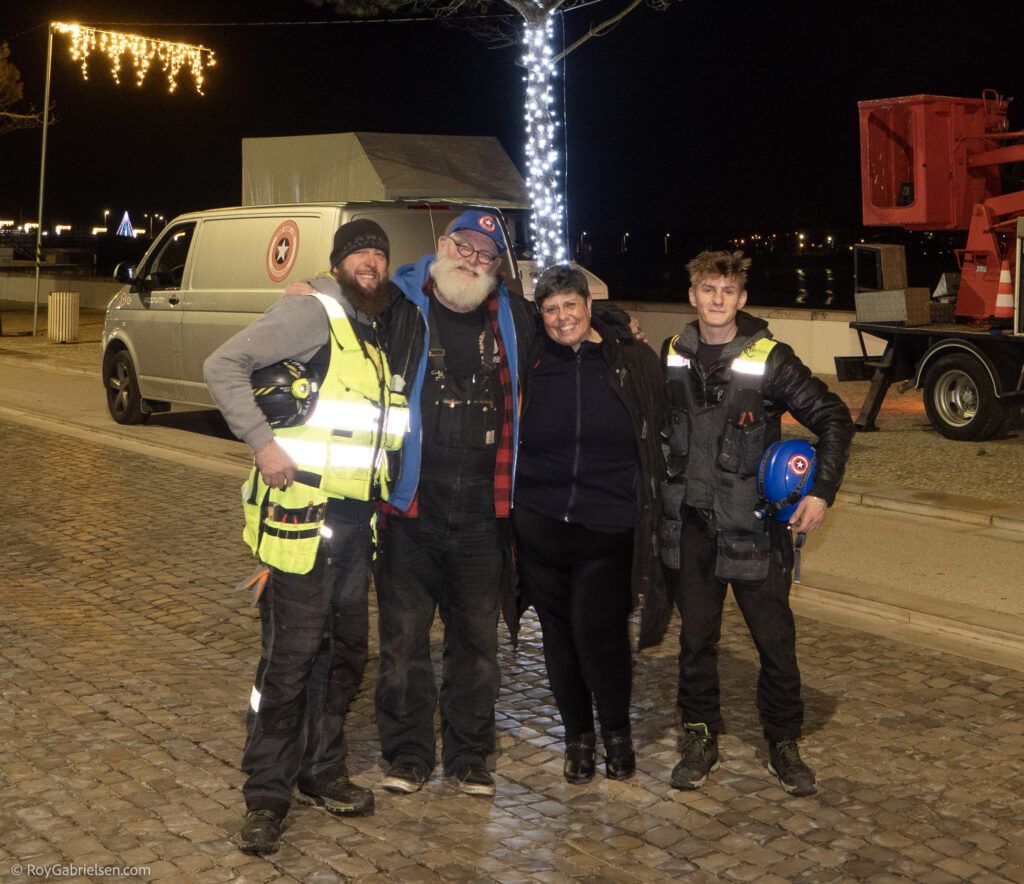 Sponsor: