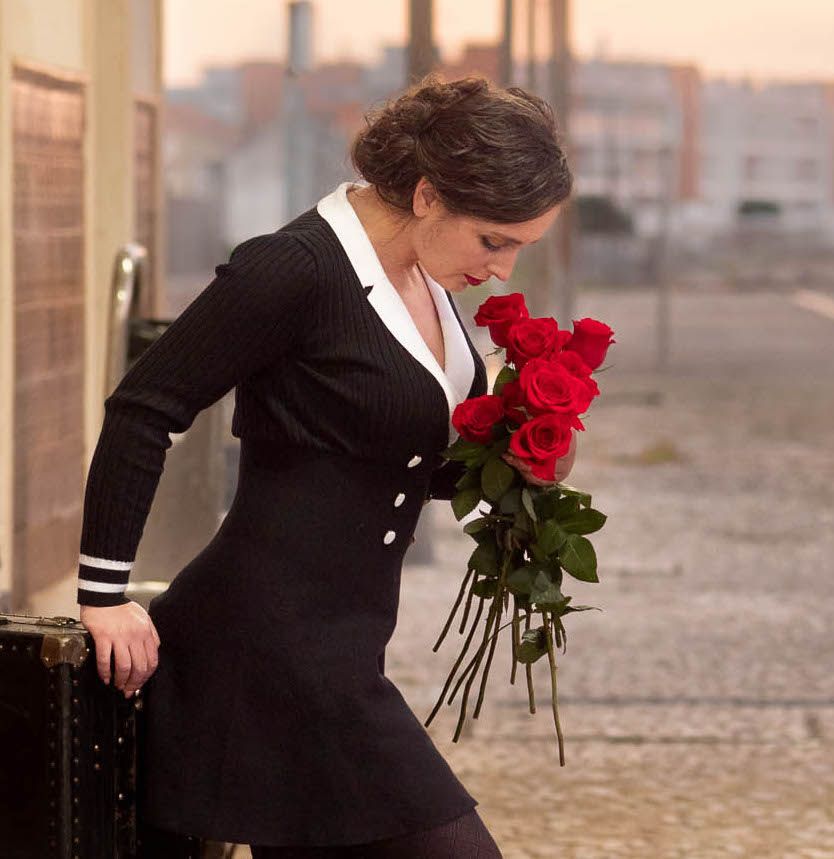 We have Nazaré, Foz do Arelho, Peniche, Baleal – and we have São Martinho do Porto. All at the Silver Coast. And, we all have our favorites.
Most places have their peak time for the best moment for photo's. I have several places and several moments, that all are my favorites. It's not easy to choose only one favorite.
For a long time I wanted to do something at the train station in São Martinho do Porto. Finally all the small details was there – camera position, the right time, old suitcase, roses – and a motivated model.
For more pictures – visit my personal blog.