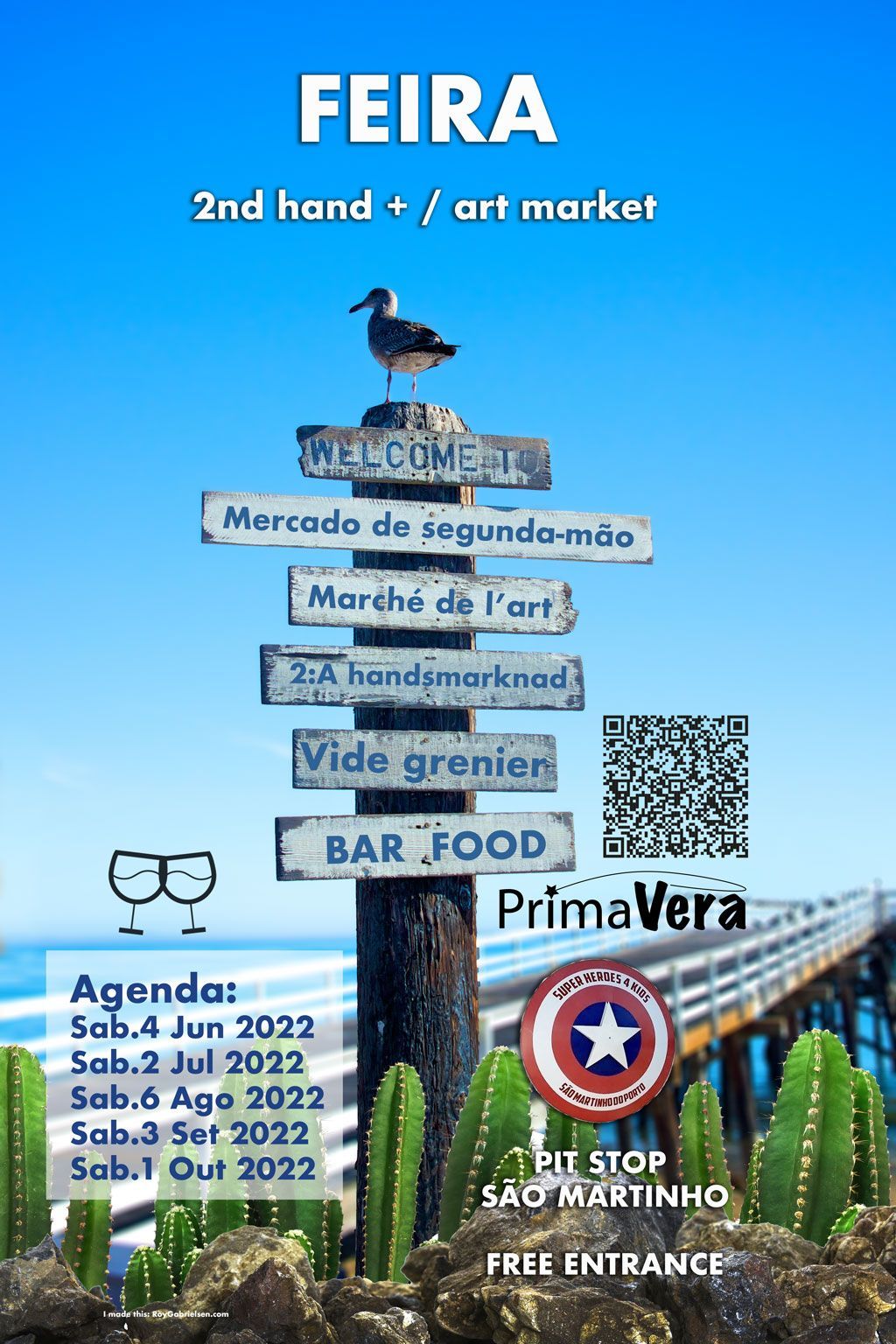 New in São Martinho!
Saturday 2nd hand and art market in an old train station. Free entrance.
On behalf of Super Heroes 4 Kids, Primavera organises in collaboration with Pit Stop in São Martinho do Porto five 2nd hand / art markets in 2022.
The markets will take place from 12.00 – 17.00 hrs at the Pit Stop. Of course you can also have a drink or a bite!
You can rent a table or groundspace….. Costs are 10 euros !!!
Register or more information? Please send a PM or mail to krulvera@gmail.com
Super Heroes 4 Kids is a non-profit organisation, founded in 2014. Making terminal ill children all over the world happy is their goal.
Pit Stop
Largo 28 De Maio
São Martinho Do Porto
(Old train station)
Check it out: https://bit.ly/3kHfeKb