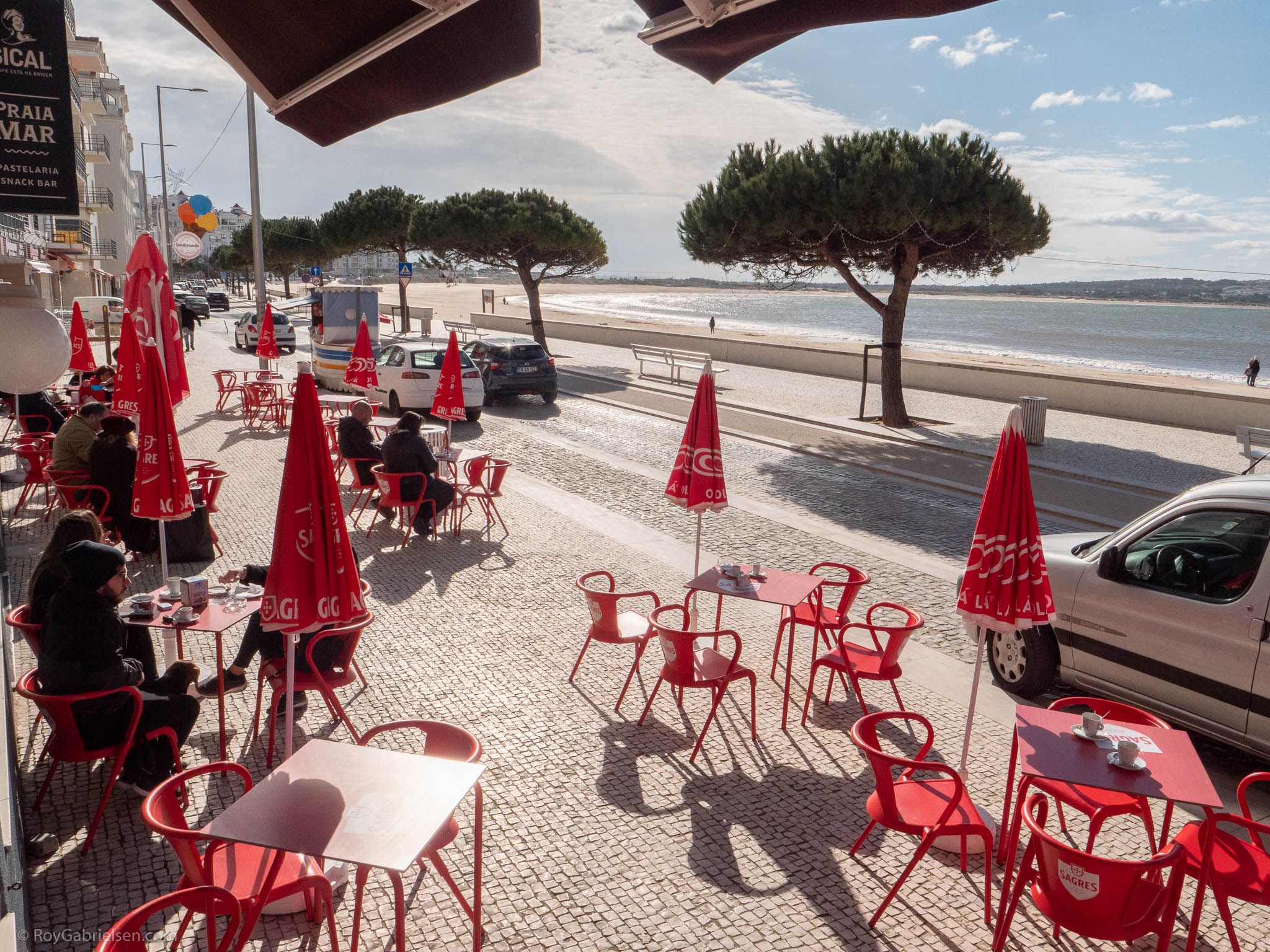 In a quick trip out before the full lockdown, I find that people are willing to abide by it. The last coffee, walk, fuel, food or gas – before full speed home.
A pity, as the weather turns out for the best, with the exception of the temperature. The sun is warming outside, so you should really go for a long walk. Good for both physical and mental health. Instead, you sit at home reading news online, or open the refrigerator door to see if there was anything interesting there. There will also be too much coffee …
In Spain, a cold record is reported – the coldest ever according to EuroNews -35.8 ° C.
There is snow in Inland Portugal and in the higher regions, but no record has been reported. Here by the coast, it is down to zero, or in some places minus a few degrees, and up to 10 degrees in the middle of the day. When the sun is hot, we can live with it.
Photos from 12:30 Saturday. Minutes before lockdown.