"Gente que sente.." EXPOSIÇÃO DE FOTOGRAFIA
1st November 2022 @ 10:00

-

30th November 2022 @ 17:00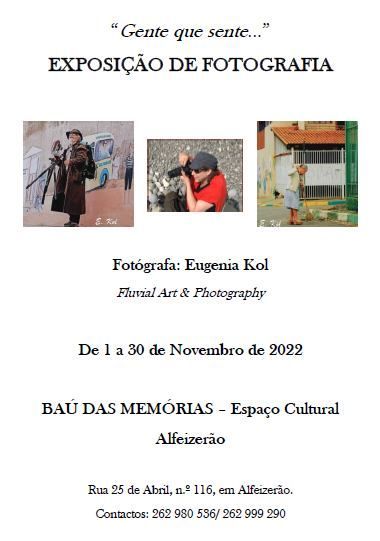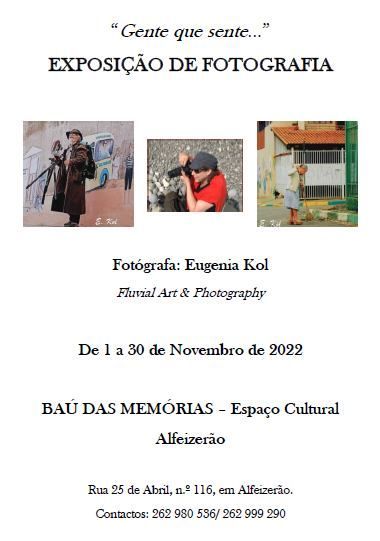 Fotografa: Eugenia Kol
BAÚ DAS MEMÓRIAS – Espaço Cultural Alfeizerão
Horário:
De Segunda a Sexta, das 10 às 12H30 e das 13H30 às 17H00
Aberto também no segundo Sábado de cada mês, das 9 às 14 horas, encerrando na Segunda-feira seguinte.
Assim, no corrente ano, estrada aberto nos 12 de Novembro a 11 de Dezembro.
Time:
From Monday to Friday, from 10 am to 12.30 pm and from 1.30 pm to 5 pm
Also open on the second Saturday of each month, from 9 am to 2 pm, closing on the following Monday.
Thus, this year, the place is open from the 12th of November to the 11th of December.